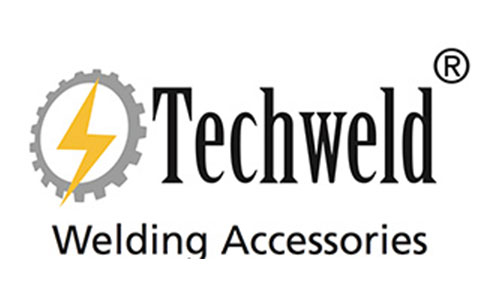 Techweld industrial technologies limited is a leading manufacturer and supplier of professional welding accessories, tools and tackles. We are known for our research and innovation to develop quality and sustainable products. Our product range includes welding ovens, TIG & MIG torches, electrode holders, earth clamps, gas accessories, gas regulators, welding cable, welding gauges and consumables in compliance with European standards.
Our application-based solutions cover the spectrum of process types, including MMA, SMAW, FCAW, GTAW, GMAW and SAW. Offshore industrial supplies W.L.L is the authorized distributor and supplier of Techweld products in Qatar and Middle East Countries.
Product Range: Mig and tig consumables, mig torch and tig torch, hand cutting torch, gouging torch, gas cutting torch, gas regulators, oxygen regulator, single stage regulator, electrode, stainless steel electrode, gouging electrode, electrode holders and earth clamps, mig machine and tig machine, oven spares, anti-spatter, multipurpose cleaner, pickling paste, saw – stainless steel, zinc spray, copper phosphorus alloy, helmet safety, contact tips, nozzles, flash back arrestors, cable connectors, pipe cutting machine, beveling machine, welding spares, oven portable, oven big, quiver portable,  holding oven, baking ovens are available in different voltages 110V, 220V, 380V, 415V, plate cutting machine, gas cutting, regulators – cutting, visor and head gear, welding gauges, pure tungsten, 2% thoriated tungsten rod, Lanthanated tungsten rod, red, yellow, green tip tungsten rod, gouging rods, carbon rods, paint marker.
And Cutting attachment, torch handle, LPG regulator, propane regulator, CO2 regulator, Argon regulator, inspection mirror, dark glass, dark welding glass, solid mig wire, copper coated wire, flux cored wire, potentiometer, control pcb, fan motor, welding cable, double insulated welding cable, cutting tip, tip cleaner, cylinder key, taper gauge, gas diffuser, single flint lighter, 3 flint lighter, ground clamp, wire feeder, inter connecting cable, argon gas, oxygen gas, acetylene gas, propane gas, MMA welding machine, ARC welding machine, Tig welding machine, Mig welding machine, Plasma welding machine, stud welding machine, Zuper 6, Zuper 300, Maximus, Expat, Techarc 200, Techarc 400, Tech Mig 500, Tech Mig 400, Expat 2000i, Expat 4000, Migwel-k400, Tigwel-k300, Migwel-k500, Stickwel-k300, Desert 630 HD, Novastick 205, Everlast 1250i, Techmig, Techtig in various power range 200 Amps, 250 Amps, 300 Amps, 400 Amps, 500 Amps, 600 Amps, 280 Amps, 630 Amps.
Standards:  AWS (American Welding Standard), ABS (American Bureau of Shipping),welding bureau veritas approval (BV)  6013, 7018, 7018-1H4R, 6010, 7010, 8018, 9018, 10018D2, 7016, 308, 316, 309, 2209, 2594, 4043, 5356, E71T1, ER70S6.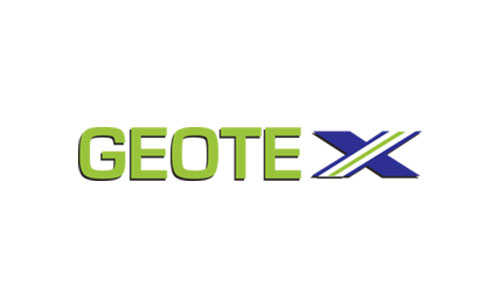 Geotex supplies its product according to the specifications of the European Standards. It is one of the leading industry supplier of welding curtains, welding blankets and welding pads to protect people, plants, and equipment from heat, sparks, and molten metal in the workplace from Netherlands. Offhsore Industrial Supplies is the authorized distributor and supplier of Geotex products in Qatar and Middle East Countries.
The brand is well known for supplying fiber glass fabrics of various thickness (0.4mm to 2mm) and coatings, that can withstand service temperatures up to 550 deg c, 700 deg c, 900 deg c, 1100 deg c. and the products are in the name of G tarp, Gtarp, G-tarp, Geotex 3732, Geotex 3784, Geotex 3800, Geotex 3788, GTarp FR Tarpaulins, Geotex Silica 84, Geotex Silica88.
Product Range: Fire resistant fabrics, welding blankets, cut fire blankets, flame retardant tarpaulin, pvc flame retardant tarpaulins range from 250gsm, 300gsm, 400gsm, 500gsm, welding curtain, temperature, neoprene, acrylic, polyurethane, welding umbrella, welding blanket, carbonized fiber, purging paper, purging film, purging tape toiles anti feu (de sauvetage), thermal insulation, molten metal splash, heat shielding, flame shielding, asbestos-free.
Standards:  Geotex products comply with many standards and approvals like UL 94, EN 1869, NFPA 2112, NFPA 701, ANSI FM 4950, EN 1598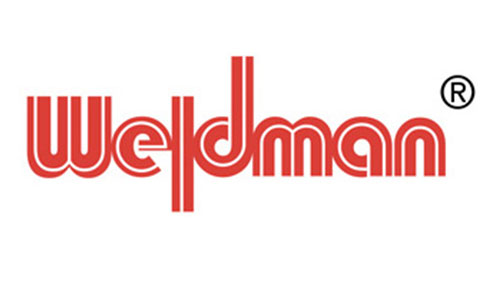 Weldman is a manufacturer of welding products for various industries like oilfield, construction and marine with all relevant international standards.
From past 10 years Weldman products are widely used by welding professionals in more than 76 countries. Offshore Industrial Supplies W.L.L is the authorized distributor and supplier of weldman products in Qatar and Middle East Countries.
Product Range: Welding oven, quiver, portable oven, leather apron, leather hand sleeve, leather leg guard, face shield, welding helmet, welding face shield, welding hand shield, welding glass, polycarbonate glass, welding umbrella, welding cable, pvc gas hose, twin gas hose, oxygen hose, acetylene hose, argon hose, lpg gas hose, propane gas hose, earth clamp, ground clamp, electrode holder, tong, copper welding cable, aluminium welding cable, twin line welding hose, holding oven, baking oven, digital temperature oven, welding helmet with lens, welding helmet – spring type, face shield visor with bracket, welder dust cap, balaclava, welding goggle, polycarbonate lens, welding boots, welding shoes, leather jacket, leather welding gloves, arc welding gloves, tig welding gloves.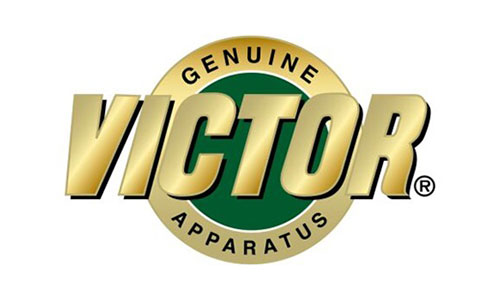 Victor Gas Equipment a part of Thermadyne USA, is the world leader in gas equipment, providing superior quality, reliable products, safety, and performance resulting in numerous product innovations including patented built-in flashback arrestors and check valves for torches.
Victor also includes oxy-fuel cutting and welding equipment such as oxy-acetylene and oxy-fuel welding and cutting equipment, torch handles, cutting attachments, straight cutting torches, regulators, cutting tips, welding nozzles, cutting and welding outfits.
Product Range : Oxygen Regulator, Acetylene Regulator, Nitrogen Regulator, Argon Regulators, LPG Regulator, CO2 Regulator, Journeyman Cutting Set, Cutting Tips and Cutting Torches.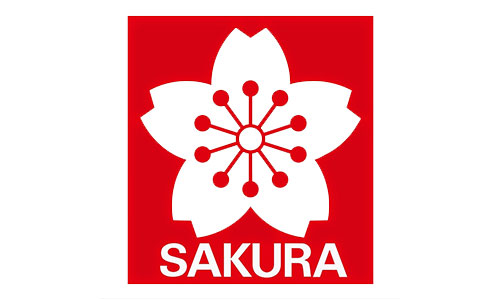 Sakura (craypas), Japan is a leading pigment technology expert with their head office based in Osaka, Japan.Offshore Industrial Supplies is a supplier of SAKURA products in Qatar and Middle East Countries.
They have invented leading edge inspiring color products and Industrial products. Sakura manufactures smooth writing solid paint markers, Low chloride solid markers, make marking smooth, fast and easy .The markers are solid sticks of paint protected by unbreakable plastic case. They can be conveniently and cleanly carried in your pocket. The plastic case prevents the paint from drying out, so it always writes easily and smoothly.
Tough Industrial Marker for high temperature. Working temperature range (-10°C ~ 200°C). Ideal for tough industrial marking on iron, steel, concrete, wood, rubber, paper, leather, glass, vinyl and so on. Sakura also manufactures Low halogen Solid Paint markers and low halogen felt tip paint markers which can be used on Stainless steel and alloy steel without contaminating the base metal. Low chloride solid markers and low chloride paint markers are available. The Sakura Feltip paint markers dispenses a fast -drying, clear paint for permanent marking, lettering, coding and numbering of both interior and exterior surfaces.
Product Range: Solid paint markers, low chloride solid markers, low chloride solid markers, low chloride paint markers, low halogen solid paint markers, low halogen felt tip paint markers.